text.skipToContent
text.skipToNavigation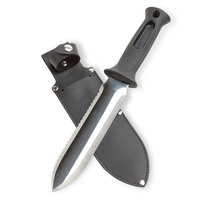 Japanese Hori Hori Gardening Knife
Japanese Hori Hori Gardening Knife
A multi-use gardening necessity!
Product Summary
For weeding, transplanting, opening bags of topsoil and fertilizer, and more, there is no better tool than a Japanese Hori Hori Gardening Knife! Sharp and versatile, it'll be the first tool you reach for when you head to the garden. This knife comes with an easy-to-open sheath.
(more)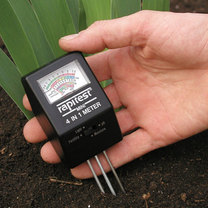 4-in-1 Instant Soil Tester
4-in-1 Instant Soil Tester
Measure your soil condition instantly
Product Summary
Get to know your soil! Simply stick the 4-in-1 Instant Soil Tester into any soil to monitor the pH level, moisture content, light intensity, and total combined nitrogen, phosphorus and potash levels.
(more)
Added to Your Shopping Cart
Compare up to
4

items

Select the compare checkbox on at least 2 items to compare.