Company
At DR® Power Equipment, we are passionate about the spirit of country living.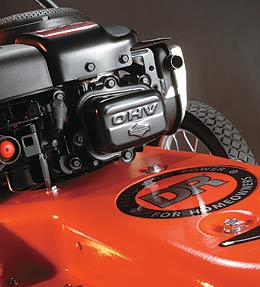 Who we are
Based in rural Vermont, DR® Power Equipment has been manufacturing and selling tools that make outdoor work easier and more enjoyable since 1985. In August, 2015, we joined the Generac family of brands in an effort to further our commitment to bring exceptional products, service, and value to our customers.
Here at DR®, we enjoy caring for our land, and take great pride in beautifying and improving the place we call home. We appreciate good tools that are durable, simple, and useful. We only offer products that we use ourselves, each one vigorously tested for performance and durability, described truthfully, and guaranteed to be of the best quality and value available.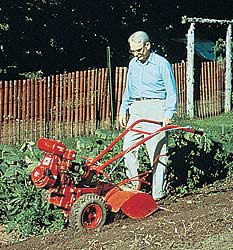 Where we started
It's impossible to say much about the history of DR® Power Equipment without mentioning our late co-founder, Lyman P. Wood.
In the 1960's, Lyman Wood changed the future of American gardening by founding the company that later became known as Garden Way and developed its first product, the Troy-Bilt® Rototiller. Over the next two decades Lyman made Troy-Bilt the number one selling rototiller in the U.S.
A few of us here at DR® Power Equipment worked alongside Lyman in the 1960's, '70s, and early '80s, helping to sell rototillers and the gardening-centered lifestyle they helped make possible. But things changed, many Americans turned away from large gardens and we - Lyman included - left the tiller business to start a new venture. This time the focus was on helping folks care for their land and property (in much the same way as we had encouraged them to care for their gardens some years before).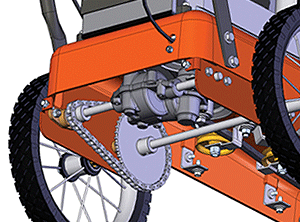 Products we sell
We grew up with the belief that if you're going to do a job, do it right. That's why we think of DR® as power equipment that's DONE RIGHT™.
This idea originated over 25 years ago with our first product, the DR® Trimmer Mower. Back then, our objective was to improve upon the hand-held string trimmer. But rather than focus on incremental advancements, we chose to radically improve the status quo. And that's how we operate today.
With a talented team of engineers and designers, we're creating unique machines of lasting value and unequaled performance. We continue to be driven by innovation, with a passion for high-quality design. And like you, we have no use for ordinary products...so we're doing what it takes to be better.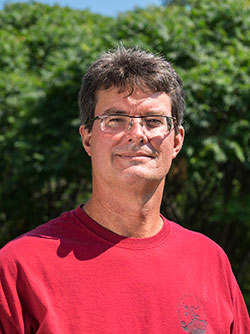 Our Standards
Meet Don Selby, our Product Testing Manager. Don and his team put every new product design through its paces before we offer it for sale. From testing prototypes to adding and tweaking features, they have to give every product design a green light before we start building them for customers like you. For example:
Before our all-new DR® Leaf and Lawn Vacuum line came out, Don and his team tested prototypes for over 400 hours, ensuring they lived up to the DR® standard in any working conditions. They even hauled them all the way from Vermont to Montgomery, Alabama to test them in the off-season.
The team has also split over 700 cords of wood with the DR® RapidFire Log Splitter. Along the way, they've added features and modified others to make them even more user-friendly.
These are the lengths we go to make sure every product we sell effectively does what it should, over and over again, without fail.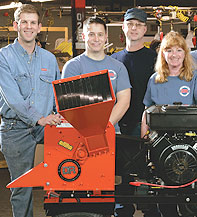 People & culture
Walk the hallways of our buildings and you'll know right away that we have a unique and special place here. From the person who answers the phone and takes an order to the team of craftsmen building each machine we sell, we are a company of hard working and conscientious individuals.
Driven by a shared commitment to quality - in everything we do - we take great pride in the products we sell and the service we provide to our customers, and each other.
That's how we've created such a sought-after work environment - one that continually attracts the very best people. The kind of people who care about the company they work for, the job they do and the customers they serve. If you are interested in joining our team, visit Jobs at DR®.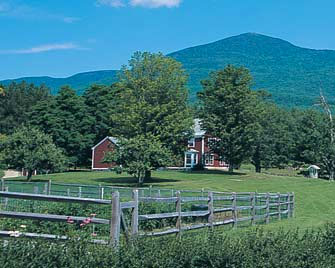 Our Vermont roots
We are a growing, friendly company located in South Burlington, Vermont. We make our home here for many reasons, but mainly we want to surround ourselves with what we love - a place of rural beauty with simple and traditional values.
It's here that we pursue our love of the land and are inspired with some of our best new product ideas. As our customer, we think it's something you can take comfort in - knowing the products we sell are born out of the experiences we face caring for and maintaining our own country properties. That's why they work. Because we wouldn't use them ourselves - or sell them - if they didn't.