Customer Support
Free Product Catalogs
The best way to learn more about our DR® Power Equipment is to see it in action. It also helps to have a detailed, full-color catalog on hand. To request a FREE Catalog about a particular DR, please click on one of the links below. We'll get it in the mail to you right away!
If you would prefer to receive our catalog showing our complete line of DR Power Equipment, all in one FREE CATALOG Click Here!
Request a Free Catalog on specific DR® products below.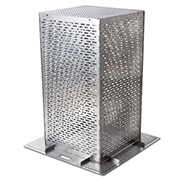 A better, safer way to burn!
Forget about that rusty old burn barrel. Thoroughly incinerate unwanted leaves, branches, financial documents and more with the stainless steel BurnCage™.
Free Catalog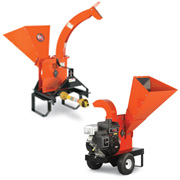 Rid your property of ugly brush piles!
Make your entire property more attractive, useable, and valuable with the DR® Chipper. The DR® chips branches up to 5-1/2" thick. The Chipper/Shredder shreds yard debris, leaving you with valuable mulch and compost.
Free Catalog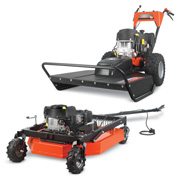 Cut down head-high weeds and saplings up to 2-1/2" thick
Use the DR® Field and Brush Mower to clear tough brush, weeds and saplings from your overgrown property, transforming it into land you can use and be proud of!
Free Catalog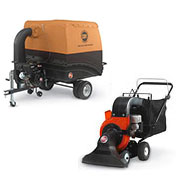 Collect a yardful of leaves
Clear leaves in the fall and grass-clippings in the summer with either a Tow-Behind or Walk-Behind DR® Leaf and Lawn Vacuum. Tow-Behind models turn your lawn tractor into a powerful yard clean-up machine, while the Walk-Behind model is great for smaller lawns.
Free Catalog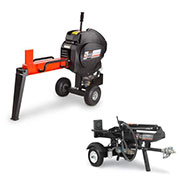 Two ways to split wood FAST!
Split wood faster than ever with a RapidFire or Dual-Action Log Splitter from DR®. The RapidFire model slices through logs in just one second and the Dual-Action splitters split wood in both directions!
Free Catalog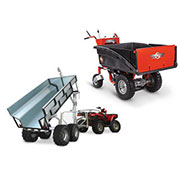 Easy hauling for heavy, cumbersome loads!
Haul up to 2,000 lbs. behind your ATV or tractor with the DR® Versa-Trailer! For smaller jobs, power up hills and over rough terrain with up to 800 lbs. with the DR® PowerWagon.
Free Catalog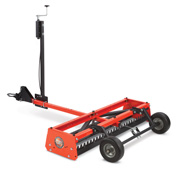 The smooth solution for rough country driveways!
With the DR® Power Grader there is a fast and easy do-it-yourself way to keep your dirt or gravel driveway free of vehicle-damaging potholes, washboard, and ruts!
Free Catalog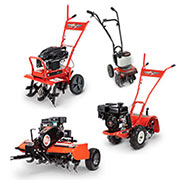 Till a 3-foot wide path!
The DR® Roto-Hog™ Power Tiller tills a path twice as wide as walk-behind tillers. Great for preparing gardens, flower beds and food plots. Tows easily behind ATVs, riding mowers and tractors.
Free Catalog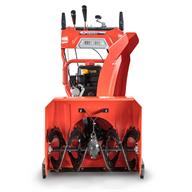 Bring on Winter's Worst with a DR Snow Blower!
With 6 forward speeds and 2 reverse, it's easy to maneuver at the pace you need. And EZ-Turn Steering means you don't have to manhandle it.
Free Catalog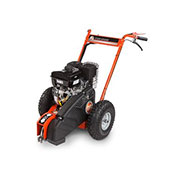 Make quick work of unsightly stumps!
With the power of a world-class engine and a mining-grade cutting head, the DR® is a cut above any other machine for homeowner stump removal. Handles easily, so you can take it where you need to and turn any size stump into a pile of wood chips.
Free Catalog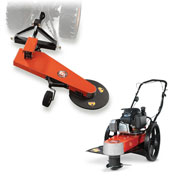 The original. Backed by 25 years of innovation. America's #1.
With five times the power of a hand-held string trimmer, the DR® Trimmer/Mower goes from precise trimming to heavy mowing without missing a beat...to clean up every corner of your property.
Free Catalog