text.skipToContent
text.skipToNavigation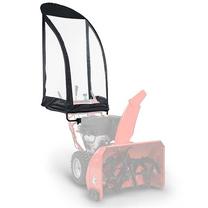 Snow Blower Cab Accessory
Snow Blower Cab Accessory
For DR 2-Stage Snow Blowers
Product Summary
Equip your DR 2-Stage Snow Blower with this handlebar-mounted snow cab accessory to protect yourself from wind and snow. Simple to install and quick release makes on/off fast and easy.
(more)
List:$186.99
Sale:$174.99
You save:$12.00
FREE SHIPPING
Added to Your Shopping Cart
Compare up to
4

items

Select the compare checkbox on at least 2 items to compare.