text.skipToContent
text.skipToNavigation
Compare up to
4

items

Select the compare checkbox on at least 2 items to compare.
Features
Walk-Behind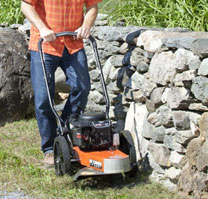 Trim, Mow, and Even Cut Brush
Trim dense weeds and mow tall grass the easy way! Plus, attach the optional DuraBlades or Beaver Blade accessories and slice through woody brush up to 3/8" thick (DuraBlades) or saplings up to 3" thick (Beaver Blade).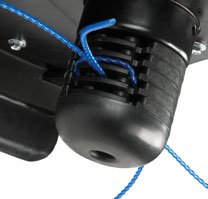 No Wrapping - Guaranteed
The wide-body trimmer head that comes standard on all walk-behind models is guaranteed to prevent vegetation from wrapping and tangling. Even in tall grass, you'll never have to stop and free a tangled mower.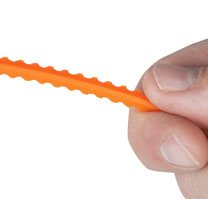 The Thickest, Longest Lasting Cord!
NEW 225-mil Sawtooth Cord is thicker and longer-lasting than ANY other trimmer cord available! Compatible with the DR Quick-Lock Trimmer Head upgrade, which makes cord changes ultra simple, and ensures that your cord will never pull out, even in dense conditions.
Tow-Behind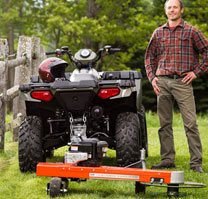 Models for ATV, Riding Mower, and Tractors
Tow-Behind DR Trimmer/Mower models are tailor-made to tow behind your ATV, riding lawn mower, or utility tractor. Trim long fence lines, roadside ditches, pond edges, and more - while you ride!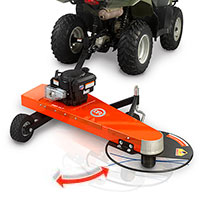 Spring-Loaded Trimming Head
Spring-loaded trimming heads automatically deflect around obstacles, so you can trim right up close to fence posts, trees, rocks, garden borders, walls, and more! Adjust the tensioning as needed for your conditions.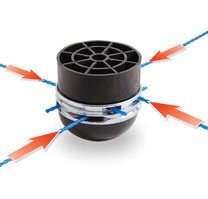 DR Quick-Lock Trimmer Head
Standard on the ATV and PTO models, the Quick-Lock Trimmer Head makes cord changes in the field faster and easier than ever! Plus, cord will never pull out, even in dense growth. Available as an optional upgrade for riding mower and walk-behind models. Compatible with 225-mil Sawtooth Cord - the thickest in the industry!
Reviews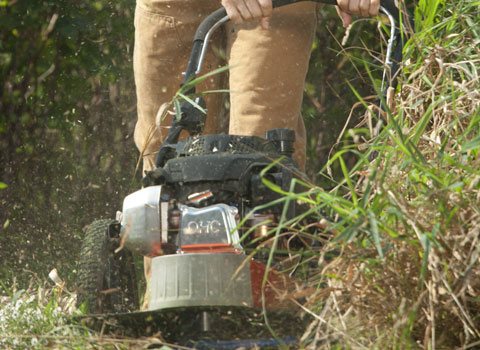 DR® Trimmer Mower Reviews
"We were in our late 60s when we purchased this equipment. Now in our 70s we are still impressed with the ease of use. We have cleared two acres of scrub bushes. We trim around trees (pecan, apple, oak, cherry, and pine) as well as ornamental bushes (hosta, gardenia, and crepe myrtle) every two weeks. We trim around the mailbox, fences, yard decoration, sheds. We have even cleared a small stream in the middle of our property. It is so simple to change the trimming cords, too."

— Elaine101, Alabama
"My DR trimmer mower helps me with my back immensely, due to ease of operation and ease of maintenance. It's tough enough to excel in the rugged terrain and inclement weather here on our ranch in rural Washington state, where the clearings disappear overnight. This trimmer mower is better than any I've used, no surprise since I find DR tools to be the best on the market. It has power to spare, but still offers economy as well as being a pleasure to operate. I trust DR tools."

— chuckttrueman, WA
"When I moved to this lovely 2-1/2 acre parcel of land, I was elated. Then mowing season came. I must of destroyed 7 or 8 different types of power equipment. Then I bought the DR trimmer mower. It was amazing. This mower just hungered for my 5-6 foot high weeds and brambles. After 15 plus years of use it still is doing the impossible. Most maintenance that has been done has been by me, 'the all thumbs mechanic'. It's the best investment I've ever made."

— Listy2, CA
"My DR Trimmer/Mower makes fast work of many heavy duty mowing tasks. It has proven to be both powerful and versatile. I use it for trimming and edging my yard, along acres of fence line, field corners and even small pastures. Each season I cut a few areas of shoulder high grass and am amazed at my DR's power and ability to just lay it down in swathes. As a single woman I would have a hard time keeping up my horse farm without it."

— sadievet, OH
"We have had our DR trimmer/mower for at least 5 years. It has made trimming our 2 acre lot a breeze. Edging around the house, storage building, down the driveway and down the chain-link fence line can be done with ease. Even my wife, who wouldn't touch a regular weed eater, wants to use it and does. And it's great for mowing under low branched trees, around shrubs and tree roots. Have gotten way more than our money's worth from this product."

— Carolina
"This high wheel trimmer is excellent. I have purchased from other companies but they all broke down. When I discovered this one I decided to try it. To my amazement, this one has held up, cuts through the toughest brush, is easy to use and I can't say enough about it. I bought two of them just in case one broke down but neither have. I highly recommend this product."

— Robin, CA
More Reviews from Owners!

Look for reviews from DR® Trimmer Mower owners on our product pages. Find out how they rate machine features, quality, performance, and more!