text.skipToContent
text.skipToNavigation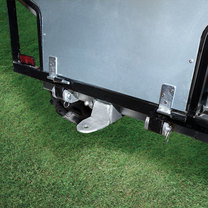 Rear Tow Hitch
Rear Tow Hitch
Tow additional equipment
Product Summary
Get your towed equipment where you need it, when you need it. Allows you to tow another piece of equipment - such as a logsplitter - behind the 1-Ton Versa-Trailer.
(more)
List:$39.99
Sale:$34.99
You save:$5.00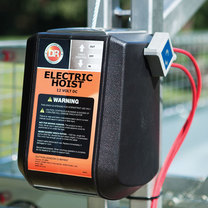 Electric Hoist for 1-Ton Versa-Trailer
List:$449.99
Sale:$399.99
You save:$50.00
Added to Your Shopping Cart
Compare up to
4

items

Select the compare checkbox on at least 2 items to compare.
Popular Questions
What can I haul with a DR Versa-Trailer?
We designed the DR Versa-Trailer for transporting all your biggest, heaviest, and bulkiest loads. Use it to haul everything from firewood, stones, and hay bales to mulch, leaves, brush, and gravel. The 1/2-Ton model has an impressive 1,000-lb. capacity, while the top-of-the-line 1-Ton model can hold as much as 2,000 lbs. Both models can be easily reconfigured into a stake bed for hauling particularly long items, such as lumber or branches.
What vehicles can I use to tow the DR Versa-Trailer?
The DR Versa-Trailer can be towed behind any ATV, UTV, or vehicle that you don't mind using off-road. Both models feature a 2" ball hitch for towing.
Reviews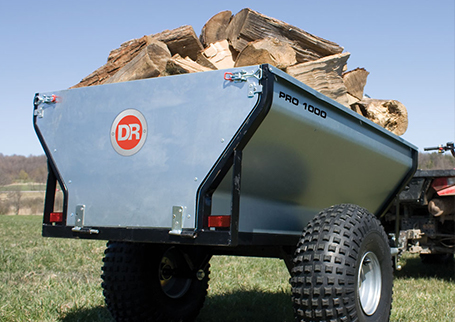 DR Versa-Trailer Reviews
Exactly What I Have Been Looking For

"I purchased the Versa Trailer and a 30XL chipper in July. I can hook both machines in tandem behind my 4-wheeler and go right to the tree I'm working on. I'm not sure why I waited so long to purchase one. I can now trim trees, chip them, and have mulch ready to go and can be dumped wherever I need without all the extra steps and labor. I also have a portable sawmill and the trailers ability to remove the dump bed and use as a logging trailer has made my life a whole lot easier. Thanks Again for a Great Product."

- Matthew Campbell from CADDO MILLS, TX


about the 1-Ton Model
Huge trailer

"This is a monster of a trailer in an ATV size footprint. After years of operating various military equipment I have gotten used to having a tool for every job. This trailer is those tools in one. I live in the hills in Alaska and I can honestly say this trailer will go anywhere and haul almost anything. I wish it came with seats then I could use it for hay rides with my children. I love it ."

- Schmoke220 from Alaska


about the On the 1-Ton Model
This product exceeds my expectations

"The Versa Trailer is the most utilized piece of machinery I use on my property. I like the tandem wheels as they walk over the dry creek bottom that ordinary single axle trailers would bounce over. I call it my moon walker! The dump truck feature has been used several times to unload gravel in a tight spot into my barn. Three tons of gravel on separate occasions were unloaded with ease. The swinging boom will be used to move 275 gallon water totes to and from the remote locations on my property to the water troughs. I pull it with ease with my 450 Kodiak Yamaha 4wheeler 4x4. Thank you for building a handy and useful trailer and putting it together was a snap, about 2 hrs. The instruction manual was spot on."

- FAColdgame53 from Texas


about the 1-Ton Model
Versa-Trailer 6ft tandem

"Have enjoyed the use of my DR Trailer since I have got it. Makes clean up of my 6.5 acre yard much more easier and has added some fun to it. Wish I had bought one years ago. With all the trees and flower beds in our yard its been like having an extra set of hands. The dump bed makes unloading a breeze and take the bed off and we can haul all the big branches and fallen trees to the wood pile . My neighbors are always wanting to borrow it. Would buy another if anything ever happens to this one."

- Larry57 from Tennessee


about the 1-Ton Model
Excellent product

"I've owned this for about a week and it has already paid for itself. It is a very high quality product and I certainly recommend."

- Frank B. from Quakertown, PA


about the 1-Ton Model