text.skipToContent
text.skipToNavigation
Log Splitters & Wood Cutting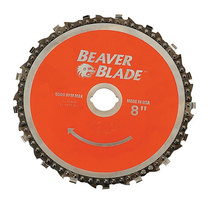 8" Beaver Blade for Handheld Brushcutters
List:$84.99
Sale:$74.99
You save:$10.00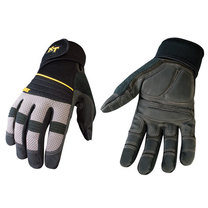 Anti-Vibration Gloves
Anti-Vibration Gloves
Stay warm, protected, and comfortable
Product Summary
Say goodbye to numb and tingling hands and fingers after a long day of outdoor work. Shock-absorbent pads stitched into the insulated anti-vibration gloves prevent fatigue and numbness when running power equipment or chainsaws.
(more)
List:$29.99
Sale:$23.99
You save:$6.00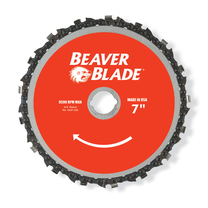 7" Beaver Blade for Handheld Trimmers
List:$77.99
Sale:$67.99
You save:$10.00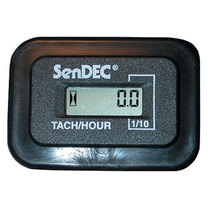 Maintenance Meter
Maintenance Meter
Track your engine's usage
Product Summary
Must-have maintenance hour meter monitors your engine's maintenance schedule. Mounts easily on current Pro model DR Field and Brush Mowers and current DR Stump Grinders. It lets you know your machine's RPMs, when it's time for your next oil change, and more.
(more)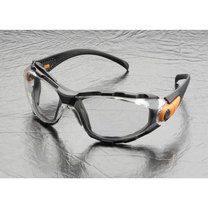 Foam-Lined Safety Glasses
Foam-Lined Safety Glasses
Safety and comfort!
Product Summary
Enjoy the snug fit of a goggle with the lightweight comfort of a safety glass. The perfect way to protect your eyes while doing almost any project!
(more)
List:$12.99
Sale:$9.99
You save:$3.00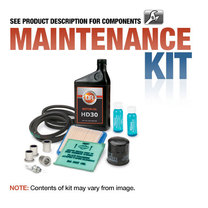 Maintenance Kit - DR RapidFire Log Splitter, PRO
Maintenance Kit - DR RapidFire Log Splitter, PRO
Keep all the essentials on hand
Product Summary
Make sure you have parts on hand for when you need them! Keep your DR RapidFire Log Splitter in top condition with regular tune-ups and maintenance. Kit includes all the necessary maintenance items for your machine.
(more)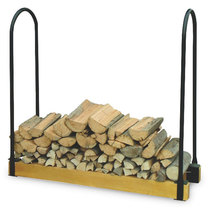 Adjustable Log Rack
Adjustable Log Rack
Customize your own log rack!
Product Summary
Keep your firewood neat and dry with a log rack of just about any size you choose. Simply add two 2X4s of any length to the Adjustable Log Rack for an attractive way to keep your wood dry and accessible all season long.
(more)
List:$59.99
Sale:$49.99
You save:$10.00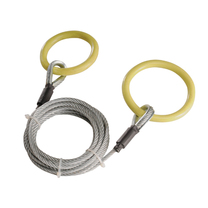 Log Choker Cable w/ Tow Ring
Log Choker Cable w/ Tow Ring
Skid any sized log with ease!
Product Summary
Skid any log out of the woods and right to where you need it! The Log Choker Cable wraps around even large, cumbersome logs and and allows you to tow them anywhere.
(more)
List:$49.99
Sale:$29.99
You save:$20.00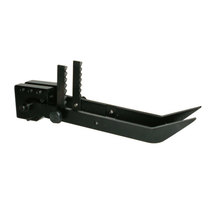 Chainsaw Buddy
Chainsaw Buddy
Save your chainsaw chain from damage!
Product Summary
The Chainsaw Buddy attaches to your chainsaw bar to hold your chainsaw in place as you work. It saves your chain from accidentally running into the ground, keeping it from dulling.
(more)
List:$59.99
Sale:$45.99
You save:$14.00
Added to Your Shopping Cart
Compare up to
4

items

Select the compare checkbox on at least 2 items to compare.
Popular Questions
What is the difference between a flywheel log splitter and a hydraulic log splitter?
In a hydraulic log splitter, a hydraulic pump pushes oil into a hydraulic cylinder which slowly pushes the splitting ram through a log. Hydraulic machines rely on an even, sustained force that is incredibly powerful, but is not designed for speed.
Flywheel log splitters are designed to maximize the splitting force by increasing the splitting ram's speed. With flywheel models (sometimes called kinetic splitters), the engine turns either one or two massive (up to 75 lbs!) flywheels.
What kinds of wood can the DR RapidFire Flywheel Splitter split? Can it handle hardwoods?
A flywheel log splitter can handle all the same tough hardwoods that a hydraulic splitter can. The kinetic flywheel system magnifies and concentrates the energy from the engine, so the splitting power you experience equates to that of a 22-, 28-, or even 34-ton hydraulic unit. The DR K22 Premier RapidFire models are ideal for medium- to high-density woods, such as ash or maple. For the toughest hardwoods - elm, oak, hickory, etc. - we recommend the DR K28 or DR K34 RapidFire models.
Should I choose a gas or electric log splitter?
This depends on your preferences, as each has its pros and cons. Electric log splitters are great for splitting indoors, such as in a barn, garage, or enclosed porch, and can be used with an extension cord if you want to work further away from your power source. They require almost no maintenance. On the other hand, gas-powered splitters have a bit more power and can be used anywhere on your property. They require some routine maintenance (oil changes, fuel refills, etc.), and must be used outdoors.
How can the K10 split most of what the bigger models do?
Granted, it's compact, but the K10 model is a tough piece of equipment and, at least when it comes to straight-grained woods, it will split 90% of what the bigger units do. As you buy up the power chain, you are adding the ability to deal with increasingly twisted, wetter (and stringier), or larger rounds that may require additional muscle. But for many users the K10 has ample power, and it comes with the convenience of clean, electric power and indoor/outdoor use.
Reviews
DR Wood Splitter Reviews
Splits Great!

"Just got my splitter yesterday. I put it together in about 15 mins this morning. It started on the second pull and ran great. I was scared that this little thing would not have the power to split some of my larger logs. So far it has worked great. I have split Pine, Elm and Ash with no kickbacks and nothing that would stop the ram. I was very nervous about getting this splitter thinking it would not have the power. But it works great."

- Daniel R., Livonia, MI


about the K22 RapidFire Model
Glad I bought it

"I am totally impressed with the speed and power. I've split over 6 cord with it and yet to have a problem. I had my doubts and delayed my purchase, but these will make old style spliters obsolete."

- AL, FREELAND, MI


about the Premier K22 RapidFire Model
Makes a winter chore, ahem - fun

"The best part of chopping wood, for me at least, is getting out of the house, leaving the noise, and holding that cup of coffee in the cold air. The down side is that is takes forever. I wasn't sure if I wanted to make this kind of investment - but after the video I had to give it a shot. We will burn 8 cord and, yeah sure, anything that speed it up would be nice. But this thing is actually fun to use! I was a little surprised to be honest. The machine itself seems to be pretty rugged, but I will say the paint on the wedge started to come off almost immediately. But thats to be expected I suppose. I am just picky that way. Overall, great machine."

- LumberGeorge, Missoula, MT


about the Pro K28 RapidFire Model
great splitter!

"Wow!! Great splitter. So far I am very pleased with the splitter. I have only split few rank so far and this machine works wonderfully. I also purchased the 4-way wedge adapter. Really makes fast work on splitting. When I first purchased the splitter they said it was back ordered for 5 weeks. But that was not the case. The unit arrived at my house within two and a half weeks of ordering! I have used many other splitters and this one really surpassed my expectations. It is built like a rock and has enough power to make fast work of all types of wood."

- DARIN J., JACKSON, MO


about the 34 ton Horizontal-Vertical Model
I was skeptical...

"I'll admit I was skeptical of this small, inexpensive log splitter, but I read the reviews and watched the video until I bought it. It arrived quickly and the assembly took 5 minutes. I split oak (lots of it), heavy almond and little bit of pine. All split in less than two seconds. It is EASY and QUICK. Great machine!"

- Mark M., Tehachapi CA


about the K10 RapidFire Model