text.skipToContent
text.skipToNavigation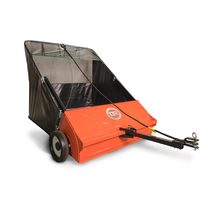 DR Tow-Behind 44" Lawn Sweeper
DR Tow-Behind 44" Lawn Sweeper
Power Raking...the EASY Way!
Product Summary
Sweep up grass clippings, fallen leaves, and more with this handy time-saver! Attaches to your lawn tractor to eliminate the need for back-breaking raking.
(more)
List:$349.99
FREE SHIPPING
Added to Your Shopping Cart
Compare up to
4

items

Select the compare checkbox on at least 2 items to compare.