Enjoy a pristine lawn in all four seasons with a DR® Leaf and Lawn Vacuum! Order your FREE Buyer's Guide to learn more!
What you'll get
Informational Buyer's Guide

Includes everything you need to know! Model comparisons, specification charts, features, owner stories, and FAQs.

Money-Saving Promotions

Learn about all the current promotions, including cash savings, credit offers, our hands-on trial, and more!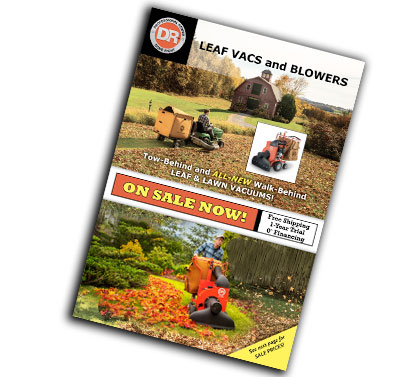 What other owners are saying
This machine has sure saved a lot of back-breaking raking and shredding. it's easy to operate. A tremendous product, worthy of the DR® label.
Great product, easy to assemble, timely delivery, and competitively priced.
I would recommend this unit for anyone who wants and needs to save time; not to mention end up with a better-looking yard.